Bizzell Secures Federal Contract for Management of Guthrie Job Corps Center
July 17, 2023 (New Carrollton, MD) – Bizzell US (Bizzell) was awarded the federal contract to operate and manage the Guthrie Job Corps Center located in Guthrie, OK, effective July 1, 2023. This 5-year contract will provide education and training to 550 youths and young adults between the ages of 16 and 24. In addition, the contract will provide 180 staff member jobs for members of the Guthrie community. Bizzell will also actively collaborate with the Guthrie community as a critical stakeholder in Bizzell's long-term strategic development plans for the Center. Guthrie now joins Tulsa, Oklahoma, Long Beach, California, and New Haven, Connecticut, Job Corps Centers under the management of Bizzell.
Guthrie students will be able to obtain high school diplomas and complete training for in-demand trades such as finance and business, information technology, and culinary arts. The leading trades at Guthrie are electrical, plumbing, and certified nursing assistant (CNA).
Guthrie graduates will receive support in securing career opportunities, including attaining industry-specific job positions, enlisting in the Armed Forces, pursuing higher education opportunities, or exploring advanced training programs.
"The Bizzell team is fully dedicated to supporting and partnering with the communities where our students live. These students will benefit from an expansive network ready to support them as they achieve their goals," emphasized Anton C. Bizzell, MD, Bizzell Chairman and CEO. "We are fortunate to have Jill Zimmer serve as the Center Director as we focus on increasing innovation and expanding student enrollment."
Center Director
Staying on as the Guthrie Center Director is Ms. Jill Zimmer. Serving in multiple capacities, Ms. Zimmer has supported the Guthrie Job Corps Center for nearly 15 years, beginning as an academic instructor. She has taught all subjects, including literacy, numeracy, high school diploma studies, and GED instruction. From 2012 to 2020, Ms. Zimmer was an academic manager, and eventually a career technical training manager. In 2021, she was promoted to Deputy Center Director. Bizzell is thrilled to have Ms. Zimmer continue building brighter futures by transforming the lives of our young people.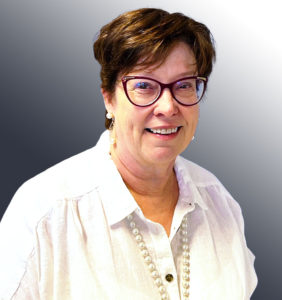 About Job Corps
Job Corps, the nation's largest residential job training program, prepares young adults, ages 16-24, with education and hands-on career training for entry-level positions that lead to careers in today's workforce. For more information, visit https://www.jobcorps.gov.
About Bizzell US
Bizzell US is a U.S. Small Business Administration (SBA) HUBZone-certified strategy, consulting, and technology firm with a mission to improve lives and accelerate positive change. Bizzell delivers award-winning services to a diverse portfolio of clients to help build healthy, secure, and sustainable communities across the globe. Leveraging decades of combined experience from our multi-disciplinary team, our subject matter experts develop data-driven, research-informed, innovative solutions to complex, real-world challenges. Learn more at www.BizzellUS.com.
Media Contact: Carlos Gomez
cgomez@bizzellglobal.com | 301.246.6250