Substance Use Disorders, Treatment & Prevention
Anton C. Bizzell, MD, is the President and Chief Executive Officer of The Bizzell Group. Dr. Bizzell has more than 25 years of combined clinical, research, health services, policy, and management experience with various private and public organizations and agencies within the Department of Health and Human Services, (HHS), including serving as a Medical Officer for the Substance Abuse and Mental Health Services Administration (SAMHSA) and the National Institutes of Health (NIH) National Institute on Alcohol Abuse and Alcoholism (NIAAA). Dr. Bizzell's career has primarily focused on public health issues related to access and quality of substance abuse, mental health, and medical treatment and prevention services.
As a former medical officer for SAMHSA, Dr. Bizzell led the agency's efforts on prescription drug misuse and abuse prevention and treatment, in collaboration with other federal and state agencies. He provided medical and clinical advice for 1,600 methadone treatment programs in the United States and oversaw national regulatory and educational efforts on the use of buprenorphine for treating individuals who are dependent on heroin and prescription drugs containing opiates. Dr. Bizzell served as a Government Project Officer and Senior Medical Editor for the Treatment Improvement Protocol, Clinical Guidelines for the Use of Buprenorphine in the Treatment of Opioid Addiction. He also served on the Advisory Board for the Federation of the State Medical Board's Responsible Opioid Prescribing: A Physician's Guide, co-authored the "Ethical Issues in Addiction Practice" chapter in the Principles of Addiction Medicine, and has published several articles on the abuse of prescription medications. Dr. Bizzell has led numerous opioid prevention and education efforts including serving as a U.S. Chamber of Commerce Foundation Fellow and substance abuse expert for their Sharing Solutions campaign to help businesses combat the opioid crisis. He recently completed a 2.5-year term on the SAMSHA Center for Substance Abuse Prevention (CSAP) National Advisory Council (NAC). From 2019 to 2020, Dr. Bizzell served as a Fellow for the U.S. Chamber of Commerce Foundation where he toured cities and states across the nation highlighting workforce resources and showcasing innovative solutions to the opioid crisis focused on the business community.
Maternal & Child Health
Rhonda Waller, PhD, is a psychologist with more than 25 years of professional experience in maternal and child health, education, and human services with an emphasis on program development, leadership development, capacity building, and training and technical assistance. Dr. Waller is highly skilled in program design and implementation, coalition building, and the development of community-based strategies to improve access to health care and education. As Senior Associate, Maternal and Child Health Initiatives, Dr. Waller currently manages several U.S. Department of Health and Human Services contracts to identify gaps in programmatic services and opportunities for technical assistance and training including the Health Resources and Services Administration's (HRSA) Sickle Cell Disease Newborn Screening and Follow-up Program (SCDNBSFP) and HRSA's Embedding the Community Health Worker Model into a Public Housing Supportive Services Framework: A Proof-of-Concept Pilot (CHW-PATH). She previously managed HRSA's Maternal Infant Early Childhood Home Visiting / Federal Home Visiting Program (MIECHV) and Substance Abuse and Mental Health Services Administration's Targeted Capacity Expansion: Medication Assisted Treatment – Prescription Drug and Opioid Addiction (MAT-PDOA program).
As the Executive Director of Healthy Babies Project (HBP), Inc., Dr. Waller worked with stakeholders and collaborative partners to identify funding and services to complement HBP's programs dedicated to decreasing infant mortality among low-income, high-risk African American women in the District of Columbia. Prior to that, Dr. Waller served as the Social Service Coordinator for the Edward C. Mazique Parent Child Center – Early Head Start Program where she was instrumental in developing home based outreach initiatives to pregnant women and managing the home based EHS program initiatives. Dr. Waller received her Doctor of Philosophy in Psychology from Howard University, and a Master of Arts in Counseling and Psychology from Clark Atlanta University.
Medication Assisted Treatment
Sharon Dow, MS, has more than 40 years of experience in policy development, planning, technical assistance, and direct provision of substance abuse and mental health services, including 22 years writing, interpreting, and managing federal and state grants and contracts. For nearly twenty years, Ms. Dow directed the Opioid Addiction Treatment Improvement Project (OATIP), a Substance Abuse and Mental Health Services Administration (SAMHSA) funded contract that provided technical assistance to Single State Agencies and opioid addiction treatment programs in the areas of accreditation, policy, regulation development, interagency relationships, and professional development. Prior to that, Ms. Dow served as Chief of the Program and Policy Development Division of Maryland's Alcohol and Drug Abuse Administration, where she was responsible for policy development and interpretation, regulation development, and methadone treatment issues. Ms. Dow also served as the State's Methadone Treatment Authority (SMA), currently referred to as the State Opioid Treatment Authority (SOTA), where she received the Nyswander-Dole award from the American Association for the Treatment of Opiate Addiction (AATOD).
Ms. Dow supported the Joint Commission, a SAMHSA approved accrediting body that was at the forefront of SAMHSA's policy initiative requiring accreditation of all opiate treatment programs. She has also served as reviewer and contributor to several SAMHSA Treatment Improvement Protocols (TIP), including State Methadone Treatment Guidelines, Assessment and Treatment of Cocaine-Abusing Methadone-Maintained Patients, and LAAM in the Treatment of Opiate Addiction. Ms. Dow received a Bachelor of Arts in Psychology from Fisk University and a Master of Science in Psychology from Howard University.
Substance Abuse Clinical Trials
Kenyatta Crenshaw, MS, has more than 20 years of combined administrative, research, policy, and management experience in the private and public sector providing technical assistance, logistical support, subject matter expertise, and product design, publication, and editorial services. Ms. Crenshaw is currently the Project Director for the NIDA CTN DI: Moving Science from Research to Practice contract, providing technical assistance and support for the dissemination of research findings on opioids, substance abuse and substance use disorder to healthcare professionals and other stakeholders. She also serves as a Project Director of Technical and Logistics Support Services for the Office on Women's Health (OWH) at the Office of the Assistant Secretary for Health. Ms. Crenshaw previously held positions at the University of Maryland as Associate Director for their Public Leadership program and as a Community Director working with the University Health Center to provide technical assistance on HIV/HPV awareness, mental health, and other safety and health-related issues. As the Associate Director, she taught and mentored 200 students annually, supervised the evaluation of services and grants, and fostered partnerships to advance public health, technology, and education initiatives.
Ms. Crenshaw earned a Master of Education from the University of Toledo and is currently a candidate for a Doctor of Philosophy in Education Policy Studies and Socio-Cultural Foundations of Education from the University of Maryland.
Substance Use & Mental Health
Todd W. Mandell, MD, is a board-certified Psychiatrist with added qualifications in Addictions Psychiatry, and more than 30 years of experience in the field of co-occurring substance use and mental health disorders. His experience includes direct clinical treatment at the inpatient, partial hospitalization, outpatient, and residential levels of care as well as in administration. Dr. Mandell's areas of expertise include medication-assisted treatments for substance use disorders, co-occurring mental health and substance use disorders, community outreach, provision of technical assistance to providers, risk management, and quality improvement. As Principal Investigator for the Bizzell Group, Dr. Mandell provides consultation to project partners along with content review and facilitation of project completion. He collaborates closely with the National Institute of Drug Abuse (NIDA) team to facilitate the creation and dissemination of NIDA supported products.
Dr. Mandell served for eight years as the Medical Director for the Vermont State Office of Drug and Alcohol programs where he was a key participant in the creation of the Vermont Hub and Spoke Model for delivery of medication for opioid use disorder. He presented at Grand Rounds to Vermont hospitals on topics including prescription drug abuse; medical, legal, and public safety perspectives; responsible opioid prescribing; and the use of toxicology screens. His national teaching experience includes the Substance Abuse and Mental Health Services Administration's Core Curriculum Training for Methadone Program Staff: Managing Liability and Patient Safety in Methadone Programs. Prior to joining the Bizzell Group, Dr. Mandell served for five years as the Chief Medical Officer for Community Substance Abuse Centers in New England.
Dr. Mandell has co-authored five publications pertaining directly to the field of Substance Use Disorders. Dr. Mandell received his Doctor of Medicine from Boston University School of Medicine and his Bachelor of Arts from the University of Connecticut.
Medical Sociology
Kevin Hylton, PhD, is a Medical Sociologist with more than 25 years of experience managing and directing federal and private sector contracts in public health, education, and human services, with technical expertise in program evaluation, data management and analysis, capacity building, training, and technical assistance. Dr. Hylton has expertise in a broad range of behavioral health-related issues, including substance abuse prevention and treatment, the prevention and treatment of HIV and other sexually transmitted infections, domestic violence and educational disparities, and diversity, equity, and inclusion practices. Dr. Hylton has been in a leadership capacity for the Substance Abuse and Mental Health Services Administration's Screening, Brief Intervention and Referral to Treatment (SBIRT) program, serving as a technical/subject matter expert lead for SBIRT's implementation in clinical settings and for the training of medical residency and health professional training grantees. Dr. Hylton was also one of the lead behavioral scientists for the Centers for Disease Control and Prevention's Diffusion of Effective Behavioral Interventions (DEBI), which was designed to bring science-based individual, group, and community-level HIV prevention interventions to community-based service providers, and state and local health departments. In addition, Dr. Hylton has been an evaluator for federal multi-site evaluations of universities and college programs, and other non-profit organizations.
Dr. Hylton has published numerous journal articles, book chapters, and technical reports, and has presented papers at professional meetings and international conferences. He is faculty in the University of Maryland system, where he teaches more than 15 different courses in the Sociology, Psychology, and Behavioral Sciences Departments and the School of Social Work. Dr. Hylton holds a Doctor of Philosophy in Sociology from Howard University and a Master of Science in Higher Education Administration from SUNY College at Buffalo.
Pharmaceuticals
RoseMarie Babbitt, RPH, CHC, CHRC, is a registered Pharmacist with more than 30 years of pharmacy operations experience. Her areas of expertise include HIV/AIDs treatment programs, health system management, corporate and clinical research compliance, and ambulatory care pharmacy programs. Throughout her career, she has worked to improve underserved and underinsured patients' access to critical medications, including psychiatric medications. Currently, she serves as the Project Director for Bizzell's Health Resources and Services Administration (HRSA) Office of Pharmacy Affairs (OPA) contract, providing national-level expertise in the delivery of pharmaceutical services, including program integrity review and information, and analysis of Covered Entity audits. Ms. Babbitt oversees all contract tasks, collaborates with the COR, and maintains continual process improvement for contract performance.
Previously, Ms. Babbitt managed the Federal Contracts and Grants Department for the American Pharmacists Association. She also managed the Patient Assistance Program at a large county teaching hospital and served on their Pharmacy and Therapeutics Committee, reviewing medications being considered for addition to the hospital formulary. Ms. Babbitt has been a frequent presenter on ambulatory care topics including improving patient care services, pharmacy services for HIV/AIDS patients, and Medicare and Medicaid reimbursement issues. She served as a preceptor at Xavier University Pharmacy School and has taught college-level courses on medical billing, reimbursement, and HIPAA ethics. Ms. Babbitt holds a Bachelor of Science in Pharmacy from the University of Illinois College of Pharmacy, a Master of Arts in Organizational Management from the University of Phoenix, and HCCA certifications in Healthcare Compliance and Research Compliance.
Healthcare Standards and Quality
Kazi Ahmed, PhD, Senior Associate at The Bizzell Group, has 25 years of experience supporting federal, state, and private organization initiatives in behavioral health, primary care, and human services, including managing many large and small research and program evaluation efforts. For more than 20 years, Dr. Ahmed has directed and managed research, program evaluation, and health information technology application development programs for the Substance Abuse and Mental Health Services Administration (SAMHSA). Recently, he successfully managed and helped build the substance use disorder client consent management application, Consent2Share, for SAMHSA's Behavioral Health Information Technology and Standards (BHITS) project. This application supports federal and state specially protected health information requirements, including the 42 CFR Part 2 federal regulations.
Previously, Dr. Ahmed successfully managed SAMHSA's Technical Assistance Center for the Treatment Outcomes Performance Pilot Studies Enhancement (TOPPS II) initiative employing quasi-experimental research design and standardized longitudinal data from 19 SAMHSA Block Grant funded states. The initiative's goal was to test the effectiveness of substance use disorder treatment. Dr. Ahmed managed and helped design and conduct the SAMHSA Screening, Brief Intervention and Referral to Treatment (SBIRT) Cross-site Evaluation Project. He also led SAMHSA's behavioral health quality measure development and testing. As Director of Quality Assurance at the Division of Behavioral Health Services, Arkansas State Department of Human Services, Dr. Ahmed managed several substance use disorder and mental health projects. He served as a core team member of their Medicaid Payment Improvement Initiative, which was tasked with designing and implementing the Behavioral Health Home Program, and led a pilot study to developed an algorithm that assigns clients to tiers of care services using the interRAI behavioral health functional assessment instrument.
Dr. Ahmed has authored numerous technical reports and research articles in peer reviewed journals and has presented at national and regional conferences and webinars. Dr. Ahmed received his Master of Arts in Sociology from the University of Dhaka, Bangladesh, and his Doctor of Philosophy in Sociology from Iowa State University. He has taught research-related graduate and undergraduate courses at various universities, and currently teaches Healthcare Quality Analysis to graduate students in the School of Medicine and Nursing at George Washington University.
Injury Prevention
David Sleet, PhD, has 40 years of experience in public health, health promotion, and injury prevention. He is currently a Senior Associate for The Bizzell Group. He previously served for nearly 20 years as the Acting Director and Associate Director of Science in the Division of Unintentional Injury Prevention at the Centers for Disease Control and Prevention (CDC) in Atlanta where he planned and managed research programs and provided direction to a national program. After co-creating the School of Public Health at San Diego State University, he spent four years as a behavioral science researcher at the U.S. Department of Transportation's National Highway Traffic Safety Administration (NHTSA), three years in Australia as Director of the Road Accident Prevention Unit, and a year in Finland and Belgium managing and conducting injury prevention and health promotion programs. He is active with the World Health Organization, the United Nations, the FIA Foundation, and other international organizations promoting effective road traffic safety interventions globally.
Dr. Sleet has published more than 185 articles on injury prevention, public health, and behavioral science, and co-edited the World Report on Road Traffic Injury Prevention and the Handbook of Injury and Violence Prevention. Dr. Sleet is a Global Burden of Disease Collaborator, a Fellow of the American Academy of Health Behavior, and on the Editorial Board of seven journals. He has worked to develop sustainable injury prevention programs in the United States, Vietnam, China, Canada, and Argentina. In 2014, Dr. Sleet was awarded the "Royal Order of Sahametrei Medal" by the Prime Minister of Cambodia for his work improving the health and safety of the people of Cambodia. Dr. Sleet has a double Bachelor of Arts degree in Psychology and in Health Science, a Master of Science in Exercise Science, and a Doctor of Philosophy in Health Psychology.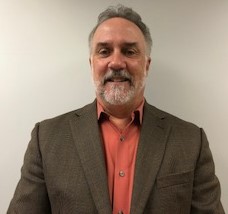 William Scarbrough, PhD
Behavioral Health and Evaluation
William H. Scarbrough, III, PhD, has 40 years of experience in health and human services, behavioral health, juvenile justice, and education as a clinician, researcher, program evaluator, and manager. He is a Senior Scientist with a demonstrated history in research and program evaluation. He is skilled in evaluation design, data collection, qualitative and quantitative data analysis, mixed methods approaches, and strategic planning. He designed, managed, and/or advised dozens of research and program evaluation studies at the national, state, and local levels, including cross-site evaluations, multi-site and cluster evaluations, mixed methods evaluations, and case studies. Dr. Scarbrough is a seasoned evaluation professional with experience managing many different types of research grants, contracts, and Task Orders. His experience includes behavioral health, public health, child and family development, early childhood care and education, international health and development, and child poverty.
Dr. Scarbrough works with community-based organizations, state and local government agencies, federal government agencies, nonprofit organizations, health provider and payer organizations, and national, state, and local health, education, and welfare associations. Dr. Scarbrough has provided program evaluation technical assistance and training to hundreds of programs throughout the country, completed innumerable grantee site visits, and conducted research with service providers, clients, and consumers. He is a member of the American Evaluation Association, American Public Health Association, National Association of Education for Young Children, American Educational Research Association, National Council on Measurement in Education, and Washington Evaluators. Dr. Scarbrough has a PhD with a focus in Research and Program Evaluation Methodology, Measurement, and Statistics from the University of Virginia.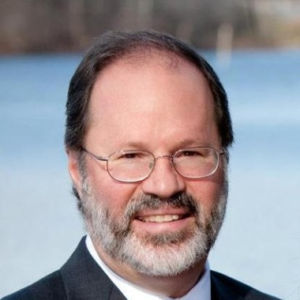 Mim Landry
Substance Use & Mental Health
Mim Landry has extensive experience in the prevention and treatment of substance use and mental health disorders. He began his career as the Director of Addiction Training and Education at the Haight-Ashbury Free Medical Clinics in San Francisco, where he managed national addiction medicine conferences on HIV/AIDS, crack cocaine, co-occurring substance use and mental health disorders, and MDMA. He was the Treatment Director for an inpatient treatment program for adults and youth with substance abuse and co-occurring disorders, and an intensive outpatient treatment program for health professionals. For the past 25 years, Mr. Landry has been a Senior Public Health Analyst and Writer for mission-critical federal government contracts for the Substance Abuse and Mental Health Services Administration (SAMHSA), the Centers for Disease Control and Prevention, the Food and Drug Administration, and the National Institutes of Health, including the National Institute on Drug Abuse.
Mr. Landry has written extensively on behavioral health topics with more than 40 publications, including journal articles, books, and monographs. He co-authored "Substance-related Disorders: Alcohol and Drugs" in The Review of General Psychiatry and has published articles in the Journal of Psychiatric Research, Journal of Psychoactive Drugs, Journal of the American Board of Family Practice, and Behavioral Health Management. Mr. Landry is the author of Drugs of Abuse: The Processes of Addiction, Treatment, and Recovery published by the American Psychiatric Association/American Psychiatric Press, and co-developed Living in Balance: Moving from a Life of Addiction to a Life of Recovery, a comprehensive manual-based addiction treatment program published and used by the Hazelden Betty Ford Foundation. Mr. Landry authored SAMHSA's Overview of Addiction Treatment Effectiveness and NIDA's Methadone Maintenance Treatment: Translating Research into Policy monographs. He was a substantial contributor to the SAMHSA Treatment Improvement Protocol System (TIPS) on such topics as co-occurring disorders, pharmacological treatment, stimulant disorder treatment, offender substance use treatment, screening adults for childhood abuse and neglect, and more.