We Are Bizzell, Making the World Better by Investing in You
Do you want a career making the world a better place through data-driven, research-informed, innovative solutions? Join Bizzell TODAY.
Do you have a desire to be a part of a high performance and high values company? Look no further. Here at Bizzell, we are always trying to accelerate change for our clients whether in the United States or around the world. We move fast because the world moves fast!
We are a business that is always looking forward, exploring opportunities, and ready to seize the moment. We are helping build healthy, secure, connected, and sustainable communities across our nation and around the world.
"Our work powers the solutions, organizations, and people that are taking on some of the world's biggest challenges."
Anton C. Bizzell, CEO
Each day when Bizzell employees walk through our doors, they strive for excellence. They walk in with integrity. They think about professional development and they aim for innovation. They celebrate diversity, collaboration, and put people first. And, they think of ways to be of service, not only to Bizzell or their colleagues, but also to the communities in which we serve.
At Bizzell, our core values guide our daily work from our efforts in global health, to workforce development, to energy, to mental health services, and more. We know that every task performed by our employees is not always glamorous or thrilling, but we find meaning and purpose in all that we called to do because our core values are our guiding principle.
Are you ready to own your career? Be part of our journey in accelerating change.
Our commitment to diversity, equity, inclusion, and accessibility
Bizzell is committed to championing policies and practices that value diversity, foster equity, and create an accessible and inclusive environment. We strive to demonstrate leadership by modeling excellence and best practices for diversity, equity, inclusion, and accessibility (DEIA). Bizzell's DEIA practices begin first by embracing excellence, integrity, service, innovation, diversity, and collaboration in our staffing and hiring practices. Our mission has been to establish a more equitable and inclusive workplace, so employees can achieve their full potential.
Our People Operations department's DEIA strategy is committed to four primary goals. First, we lead by example—ensuring that our hiring process is not biased. Where possible, we make exceptions for ethnic minorities, and persons discriminated against because of their sexual orientation, substance-use history, or conviction record. Second, we foster employee potential by implementing accountability measures that ensure equity across the firm and decrease bias. Third, we nurture inclusion by providing a safe space for people to be seen, heard, valued, and cared for across Bizzell.
Finally, we use our influence to deepen our commitment to building philanthropic relationships with organizations that are developing pathways to equity. Anchored by these principles, we encourage intrapersonal and interpersonal reflection to broaden our awareness and cultivate respect and an openness to the worldview of those we serve.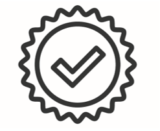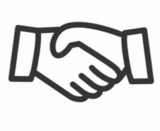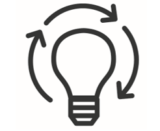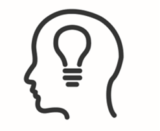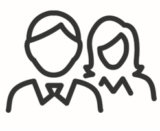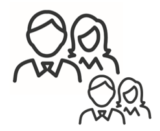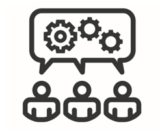 Medical, Dental, & Vision Benefits
Group Term Life and AD&D Insurance
Supplemental Life Insurance and AD&D Insurance
Short-Term Disability Insurance
Long-Term Disability Insurance
Guardian Supplemental Insurance
AFLAC Supplemental Insurance
Pretax Flexible Spending Accounts (Medical, Dependent Care, Commuter)
Legal and Identity Theft Plans
BenefitHub
401(k) Retirement Plan
Vacation & Sick Leave
Paid Holidays