Ambassador of the Democratic Republic of the Congo Visits Bizzell Corporate Headquarters
April 7, 2023 (New Carrollton, Md) – Bizzell welcomed Her Excellency Marie-Hélène Mathey-Boo Lowumba, Ambassador of the Democratic Republic of the Congo (DRC), to our corporate headquarters on Wednesday, April 5, 2023. The visit provided an opportunity for Bizzell to highlight its commitment to community development and social responsibility in partnership with the DRC.
During her visit, Ambassador Lowumba met with Bizzell Chairman and CEO, Anton C. Bizzell, MD, and other key executives, to discuss Bizzell's activities in the DRC, as well as its ongoing efforts to promote sustainable development, social responsibility, and youth empowerment. They discussed ways in which Bizzell can continue to support economic growth and job creation in the DRC, as well as further opportunities for collaboration and the importance of building strategic partnerships.
"We are honored to have welcomed Her Excellency Lowumba to our corporate headquarters and to have the opportunity to discuss our shared commitment to sustainable development in the DRC," said Bizzell. "As a multi-national company, we are committed to collaborating closely with our partners in the DRC to make sure that our endeavors provide local solutions to benefit the community and have a global impact to offer a more sustainable future for all."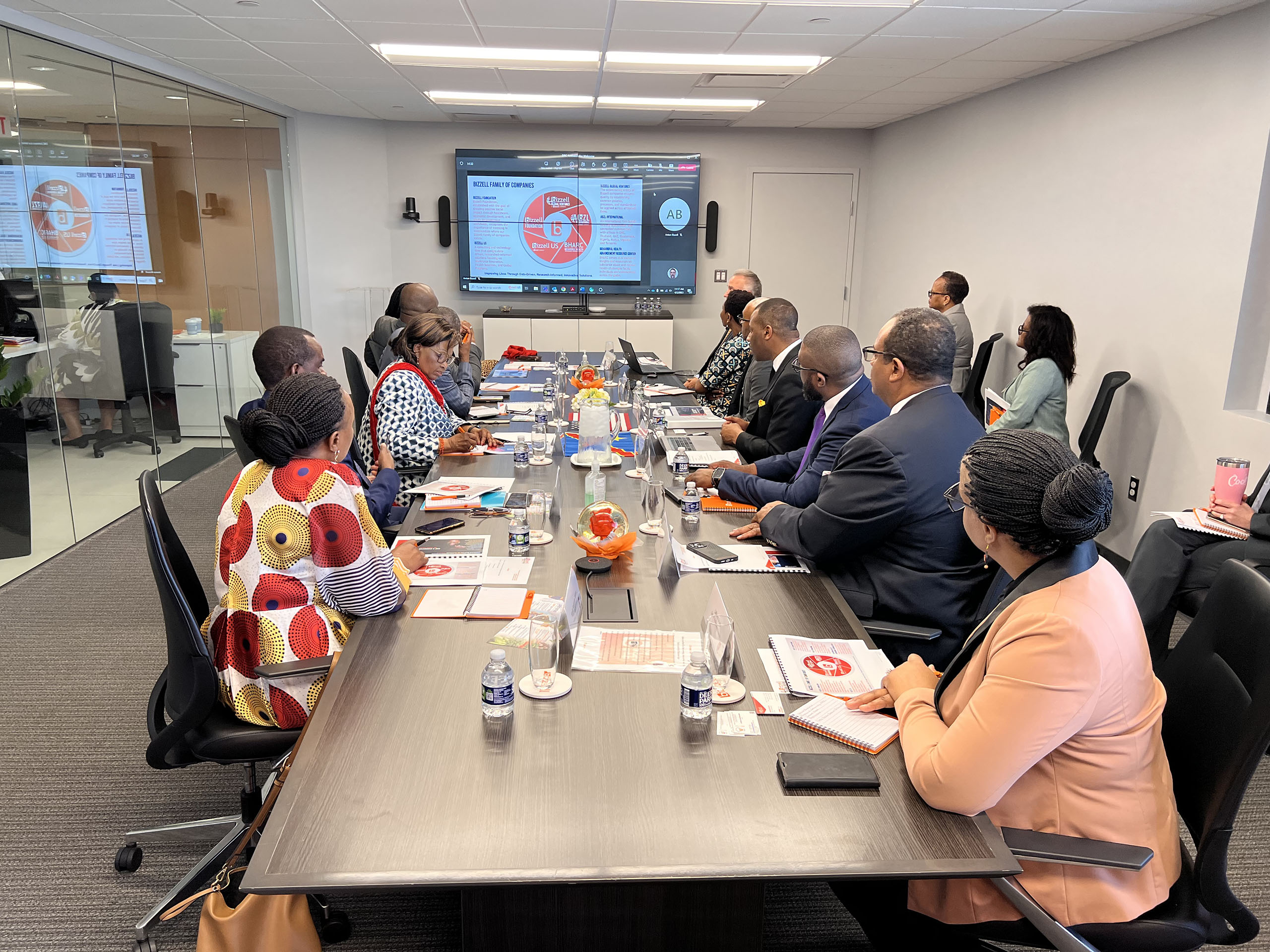 About Bizzell US
Bizzell US is a strategy, consulting, and technology firm with a mission to improve lives and accelerate change. Bizzell US is a U.S. Small Business Administration (SBA) HUBZone-certified company that delivers award-winning services to a diverse portfolio of government, private sector, and NGO clients to help build healthy, secure, and sustainable communities across the globe. Leveraging decades of combined experience from our multiple-disciplinary team, our subject matter experts develop data-driven, research-informed innovative solutions to complex, real-world challenges.
Learn more at www.BizzellUS.com.